Virtual Tour for Businesses
360° virtual panoramic view of your establishment for your customers With Street View trusted technology to attract even more customers
An interactive experience
Just like with Street View, your establishment can be viewed simply and intuitively An ideal tool to showcase your products, your layout, your design, your know-how…
What is a virtual tour?
The virtual tour allows a 360° exploration of your property. Visitors see your premises interactively and get a real view of its character and facilities. It is a window that opens on the web offering you additional visibility.
Only a Street View Trusted Google photographer is authorised to create a virtual business view tour!!!
Attract more customers
Improve your business card: The images will appear in Google, Google Mobile, Google maps and Google+ local search results
Strengthen your ties with customers:Being able to visit your property, they will be able to explore and enjoy its atmosphere and environment.
The virtual tour of Perpignan and the Eastern Pyrenees, or other departments, is an extra tool that is perfect for all businesses, hotels, restaurants, campgrounds, opticians, florists, hairdressers and others…
Regular photo shoots: Keep your Google profile up to date and give your customers a window onto the latest innovations.
Increased status
Your company will appear in Google searches: including mobile searches, Google Maps and Google+ Local
You can easily integrate the tour into your website: if you have a showcase site, an online store or blog, it is very easy to insert it into a page
It is also possible to integrate it into your email or share it on your social networking pages.
n increased presence in local searches: With an updated profile you will feature even more prominently in local searches in your sector.
Your business becomes more visible on Google maps: A marker indicates your presence on the map where a click leads directly to the tour.
Emphasise your strengths
Highlight your products: You can show what you are selling. Whether you are a reseller, tradesman or retailer, this gives you the opportunity to show off your merchandise.
Give an idea of ​​the layout of your establishment: Seeing the decor and ambiance specific to your business can encourage your visitors to physically visit you.
Your uniqueness and strengths are on show to everyone: Reveal your assets, make your customer want you. Perhaps you offer new or special services, now is the time to reveal them.
You share your photos with the entire world:In addition to an enhanced local presence your web exposure has no borders.
The virtual tour of your establishment available on all Google tools.
The Google Street View Trusted virtual tour of your business or your establishment ensures visibility on Google search pages.
Part of Google France for searches
Percentage of local searches on Google
Visitors per month on Google France
Searches per minute on Google
Arrange your virtual tour now
Google Street View Trusted Photographer
Our professional Street View Trusted Google Photographer will create top quality images to highlight the essentials of your establishment.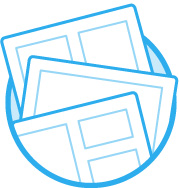 We take care of everything
The photographer Laurent Lacombe is both professional and experienced, and can take care of all technical aspects, including sending the final tour to Google.
Easy to set up
Just follow these 3 easy steps to take advantage of this service.
Contact us for info and to set up a meeting
Contact our photographer by filling out the form or by calling.
Appointment for a quotation
The photographer makes a reconnaissance visit and draws up a quote for you.
The visit
The photo shoot is carried out by the photographer and sent to Google. Your Google+ profile is updated if necessary.
4 - 8 panoramas
4 – 8 panoramas + Photos of points of interest + Assembly and posting of panoramas online
8 - 15 panoramas
8 – 15 panoramas + Photos of points of interest + Assembly and posting of panoramas online
15 - 30 panoramas
15 – 30 panoramas + Photos of points of interest + Assembly and posting of panoramas online
20 Euros per additional panorama (depending on the feasibility) Request for information: Tél
06.12.47.26.81
06.12.47.26.81
What they say about us in the media
Un défilé de mode virtuel grâce à la technologie Google street view. Le premier défilé de mode virtuel de France a eu lieu dans la boutique "Esprit de mode" à Céret dans les Pyrénées Orientales. En collaboration avec la commerçante qui souhaitai montrer l'intérieur de...
They trusted us
Some of the companies that have entrusted us to make their virtual tour in Perpignan, the Pyrenees and other locations…